---
More Police summons over Freedom City tragedy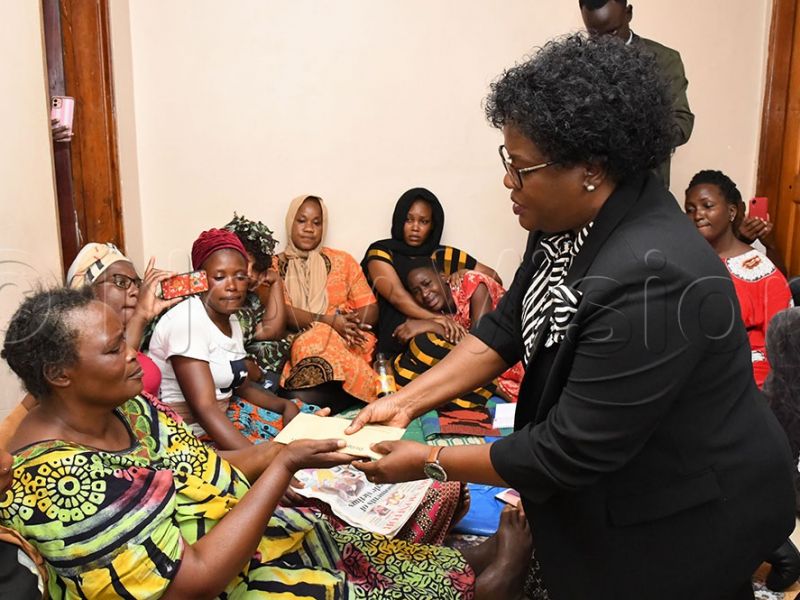 The Police said they summoned more people for questioning as they continue to investigate the disaster at Freedom City in Kampala that led to 10 deaths on New Year's Day.
The tragic incident happened during a crossover concert at the mall, which is located in Namasuba along the Kampala-Entebbe Road.
Reports said there was a stampede as revellers dashed out to watch fireworks, trapping some to death.
The promoter of the show, Abbey Musinguzi, better known as Abitex, was arrested, charged and remanded to Luzira Prison on Tuesday.
A portrait of Mary Goretti Namayalo who died in a stampede at Freedom City on January 01, 2023.
In a statement, Police spokesperson Fred Enanga said Abitex was charged with "nine counts of rash or negligent acts contrary to Section 277 of the Penal Code Act".
He is expected back in court on January 10.
Enanga said Police arrested Abitex following legal guidance from the Office of the Director of Public Prosecutions (DPP) after establishing that there were defects in the planning and control of the concert.
He said Police summoned for questioning the proprietor of the venue, the managers, other organizers of the event, the masters of ceremony, ushers, bouncers and private security guards dedicated to the event.
Also summoned are Police officers and other security personnel who were deployed to secure the event.
"At a later stage, we shall listen to the parents of some of the children to establish how they separated from them and got trapped in the passageway and gates," said Enanga.
"Additionally, we are going to share a comprehensive list of guidelines on various aspects of planning and managing events, in partnership with the Police, in order to avoid a repeat of such tragic incidents."
A relative consoles Takia Naluwooza (R), mother to Mary Goretti Namyalo who died in a stampede at Freedom City on January 01, 2023.
Appeal to President for orphan
Meanwhile, Takia Naluwooza, a newspaper vendor along Kyaggwe Road in Kampala has appealed to President Yoweri Museveni for help to educate her granddaughter, whose mother (Maria Goretti Namyalo) was among the dead at Freedom City.
Naluwooza channeled her request to Kampala Capital City Authority (KCC) executive director, Dorothy Kisaka, when she delivered to her sh5m contribution from the President on Tuesday.
She said her daughter (Namyalo) was the breadwinner and a single mother, whose husband and father to her daughter had passed away.
She said her now orphaned granddaughter, who sat Primary Leaving Examinations at Nakasero Primary School, had no chance of continuing with her education without financial help.
Naluwooza also thanked the President for the contribution to the bereaved family, a gesture extended to the families that lost their people in Sunday's tragedy.