---
Activists call for tightening laws on Female Genital Mutilation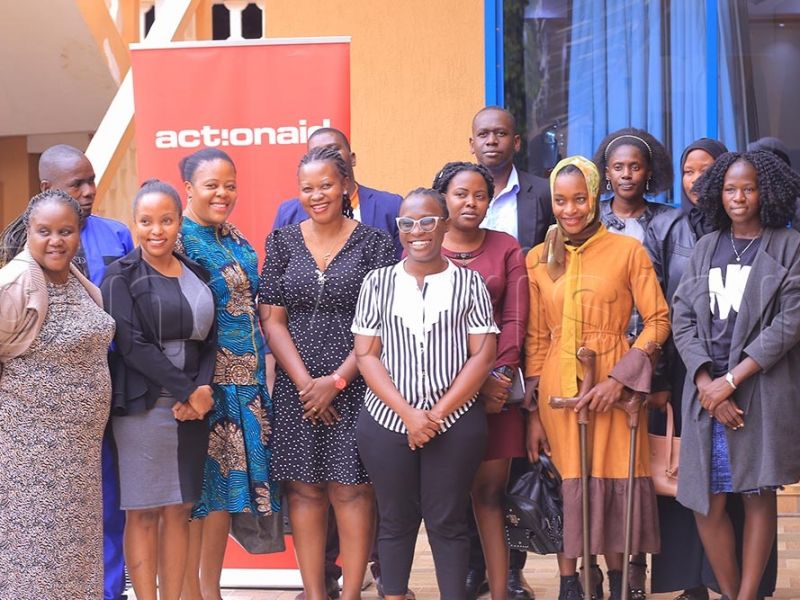 FEMALE | GENITAL | MUTILATION
Activists against Female Genital Mutilation (FGM) have called on the government to tighten the law on what they termed evil practice.
The practice of FGM is common in the districts of Sebei sub-region including Kapchorwa, Kween and Bukwo, and parts of Karamoja sub-region in the districts of Amudat, Nakapiripiti, and Moroto.
According to the activists, though 2010, Female Genital Mutilation (FGM) Act prohibits the practice, it continues underground, especially deep in rural areas.
David Kepcherenge, an activist and accountability champion working with ActionAid International Uganda (AAIU), said though the cases of FGM have reduced following the introduction of the law, it is now done underground through birth attendants.
"This is mainly done on the sidelines of the rural-urban areas in the communities living in the extreme ends near forests and deep in villages where the culture is more embraced," he said.
Speaking during a femicide workshop at Hotel Africana in Kampala, on Friday, he cited areas such as forests in the Benet community cross borders or near the caves in Kaproron.
"Women and girls are mutilated in the night, and everything goes silent because the community believes in culture and their cultural leaders," he noted.
However, Kepcherenge says though the law has reduced the rate of the practice, a lot needs to be done to ensure it bites further, to make it risky for anyone found forcing women into the practice.
"It is men who are central in coercing their women to undergo FGM. This practice has effects on women and it is why many women in their 40s and 50s are dumped by their men and marry off other women yet they are the same people who force them to be cut," he added.
Lucy Auma, a gender officer in the Uganda Police Force (UPF), says many cases fail due to a lack of evidence. (All Photos by Jeff Andrew Lule)
He said there is a need to embark on more sensitization programmes by the government for men and the entire community why it is not a good custom.
"One of the very outstanding arguments the council of elders in the area gives is the conservative traditional governance. Men say FGM is our culture. If we do our way with it, then what makes the world identify us," he added.
He stressed that the practice has reduced in areas where sensitization has been.
"I don't support female genital mutilation because I see it from the perspective of rights violation, but also it's just not good generally," he adds.
Samuel Ononge, the AAIU project officer in Sebei, said hundreds of girls in the Sebei subregion are still mutilated despite the government outlawing the practice.
"We've learnt that women who go to traditional birth attendants to give birth are mutilated without their consent. Many have lost their lives due to over-bleeding while others have acquired life-threatening infections," he said.
He stressed that the government needs to engage the elders and cultural leaders in the area who are still attached to the practice as a form of identity to make them understand why it should be abolished.
"If a woman refuses to get cut, it causes a lot of rifts in families and such women get sidelined by their man which at times results in domestic violence, and leads to separation or divorce. That is why some women are single mothers in this area," he said.
Ononge also called on the government to make the law more punitive.
"The biggest challenge is proving the FGM cases in courts of law. It is very difficult! The judicial officials demand for physical evidence such as the clitoris and labia yet these cannot easily be accessed," he explained.
The activista said many girls are cut before the age of 15.
The activists believe that the establishment of a cultural center in the area and empowering local authorities is the only way to deal with the custom.
Ononge noted that in 2019, activists apprehended about 20 victims FGM cutters who were arranged in courts of law in Kapchorwa but during the hearing of the case, the presiding magistrate asked for evidence (the clitoris labia minora) to be presented to Court, which was hard and the suspects were released.
He stressed that such cases demoralize the whistleblowers in the communities, because "what would be the reason for reporting".
He said the legal framework needs to be strengthened, to ensure the perpetrators are brought to book.
"You can just imagine, during the male circumcision period, women who are not circumcised are not allowed to accompany their husbands. Instead, they hire a mutilated woman for the man on behalf of their wives. Can you imagine such humiliation and as a result, some women give in to be cut to please their men and in-laws," she added.
Ononge says since the practice is now done secretary, it is always in a rush and at times women get injured in the process and some die, especially those who can't afford professional medical attention.
Lucy Auma, a gender officer in the Uganda Police Force (UPF), says many cases fail due to a lack of evidence.
"As police, we can't do much without evidence to pin these people down unless the law is reviewed and see how it can be done to apprehend them but nothing much can be done. The judiciary can't do much without evidence either," she added.
The Mbale district Women MP, Marian Mukhaye, said there is a need to engage cultural leaders and discuss the various bad practices as the custodians, rather than just outlawing them without their input.
"We all agree some of these practices are bad and unnecessary but we need to engage their cultural leaders to make them understand because these customs have been inherited from their grandparents to date. So, it is not easy to just phase them out without engaging them," she added.
According to World Health Organisation, it is estimated that more than 200 million women and girls alive today have undergone FGM in countries where the practice is cherished, while an estimated 3 million girls are at risk of undergoing FGM every year.
Many girls are cut before the age of 15.