---
NGO chief Egeland presses Taliban to reverse ban on Afghan women staff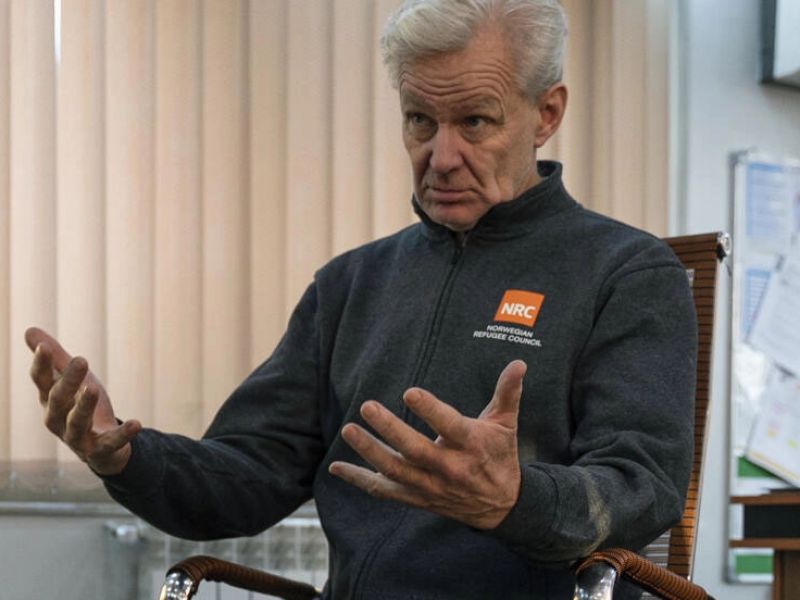 The head of a leading NGO has flown to Afghanistan to urge the Taliban to reverse their ban on Afghan women aid workers, warning that "lives will be lost" if they fail to do so.
Afghanistan is facing one of the world's worst humanitarian crises, international aid agencies say, with its 38 million population hungry and three million children at risk of malnutrition.
Several aid groups have suspended their operations in protest at the order that was announced at the end of December, affecting thousands of women NGO staff.
The Taliban had "promised through their representatives that there will be no ban on female education or on female workers", said Jan Egeland, secretary-general of the independent Norwegian Refugee Council (NRC).
"Clearly, we have been misled by the Taliban government. Clearly, they are making it impossible for us to work now," he told AFP on Monday.
Egeland said he refused to resume the NRC's operations in the absence of women workers.
"I'm here to tell Taliban leaders and anyone who can influence them that we need to be able to resume work with female workers. If not, lives will be lost," he said.
"We cannot work without our female colleagues. We will not work without them."
After meetings in Kabul, Egeland plans to travel to Kandahar, the de facto power centre of the Taliban from where the movement's supreme leader Hibatullah Akhundzada issues his decrees.
'Fierce debate
The hardline Islamists seized power in August 2021, promising a softer version of their brutal 1996-2001 rule that was infamous for human rights abuses.
But they have rapidly squeezed women out of almost all areas of public life over the past several months, banning them from secondary and higher education, public sector work and visiting parks and baths.
Egeland said several senior Taliban officials are against the decrees, acknowledging that many had sent their daughters to schools operated by NGOs before the war ended.
"I'm hearing that there's a fierce debate in the Taliban... There is an internal battle and the wrong group seems to have the upper hand now," he said.
Government officials claim the ban was imposed because women were not observing Taliban rules on wearing the hijab, an allegation denied by aid workers.
The Taliban government has yet to be officially recognised by any country and only a handful of nations have a presence in Afghanistan.
Egeland called on Western diplomats to return to Afghanistan to help apply pressure on protecting human rights.
"We are alone. Where are the development partners? Where are the international financial institutions that were actually underpinning the whole society here?" he said.
'No work to fund'
The NRC has nearly 500 women employees working in areas such as food security, education, legal assistance, water, and sanitation across remote areas of Afghanistan.
Women are vital for on-the-ground aid operations in Afghanistan, particularly in identifying other women in need.
In deeply conservative and patriarchal Afghan society, it is widely considered inappropriate for a woman to speak to a man who is not a close relative.
The Taliban insist aid can still reach the needy by being delivered to the men in the family, reducing the need for women aid workers.
"We will not work with males only. We will not work through males to reach widows and single mothers," Egeland said.
He warned that all humanitarian work would come to a standstill if the ban on women employees in NGOs was not lifted.
"Donors in the end will have no work to fund, and we will not be able to pay salaries, so that will be the end of our work," Egeland said.