---
30 years of FINCA  lifting low-income communities out of poverty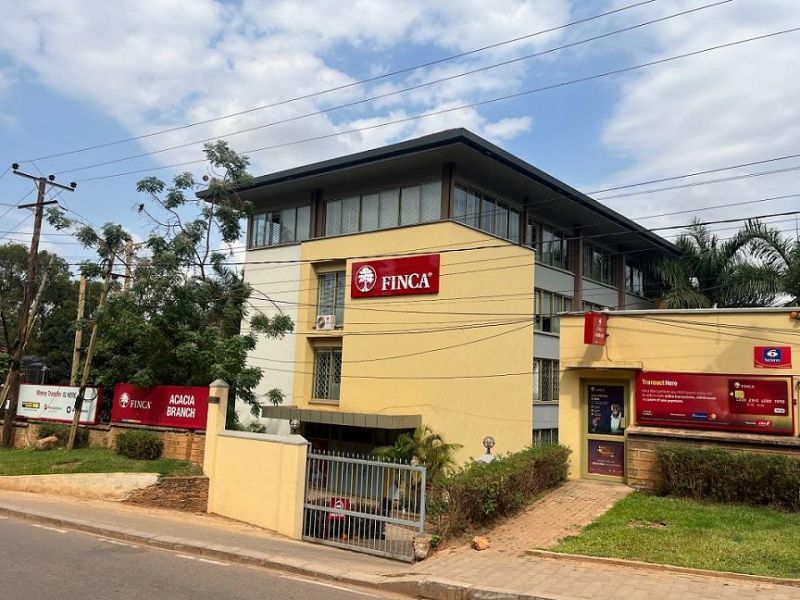 30 years of lifting low-income communities out of poverty through innovative and impactful financial services— the story of FINCA
45-year old Madina Namanda, a resident of Kitengeesa Trading Center the Central District of Masaka in Uganda, must be what John Hatch, an American economist had in mind when he founded FINCA back in 1984.
Foundation for International Community Assistance, now commonly known as FINCA was founded by Mr. Hatch and Rupert Scofield as a Village Banking™ model- a concept that would enable poor Bolivian farmers with no collateral to access loans through a collective guarantee.
Several years later, FINCA's mission still remains "alleviating poverty through lasting solutions that help people build assets, create jobs and raise their standard of living."
Madina, a married mother of four has, with the help of FINCA, been able to build a thriving family enterprise comprising of a 12-acre commercial pineapple plantation, a 3-acre coffee plantation and a commercial poultry farm.
But life was not always like this- 15 years ago, she took her first UGX100,000 loan (approximately USD56 in 2005 and USD40 today) from FINCA Masaka branch.
Through a series of 47 loan cycles, she has been able to among others buy land, a truck to transport her crops, hire field staff, purchase a personal vehicle, install a 4-light solar system for her home that she also built using proceeds from her enterprises, as well as build a two-storeyed poultry shelter, and send two of her children to university.
Her most recent FINCA-financed micro-enterprise is a commercial public water stand financed by her own savings and a loan she took from the institution. She used the money to buy water pipes and a water meter to install the stand in her compound.
Madina's enterprises are thriving that she not only looks after family now, but she also employs her village mates. Madina's sweet success story is one of the 1000s of success stories that characterize FINCA's 30 years of building Ugandan communities for the Future–- a bright future.
Indeed Madina's story is one of 130,000 largely satisfied customers across FINCA's network of 27 branches across the country who enjoy a variety of its savings, lending and money transfer services.
According to James Onyutta, FINCA Uganda Managing Director, FINCA aims to "alleviate poverty through lasting solutions that help people build assets, create jobs and raise their standard of living."
This is in service of its larger purpose, which is to be an "unconventional community-based bank that profitably and responsibly provides innovative and impactful financial services to enable low-income individuals and communities to invest in their futures."
Akeezimbira tekaba kato
Hatched in the United States by John Hatch, an American Economist, FINCA in 1992 launched its first program in Africa, in Uganda. In 1998, when the then American President, Bill Clinton and First Lady Hillary Clinton visited Uganda, they saw it fit to visit FINCA Uganda where they reiterated their strong support for micro-finance as one important and critical tool for development in Uganda and across the continent.
By 1999 FINCA's roots had dug deep that the financial services provider had started offering micro-insurance to its customers, an innovation for de-risking lending to MSMEs and bottom of the chain individual clients, an idea that has since been adopted by many other micro finance institutions.
So successful was the FINCA story that in 2004, FINCA Uganda became the first Microfinance Deposit Taking Institution (MDI) to be licensed by Bank of Uganda. The MDI license allowed FINCA to among other services offer savings products, which bolstered the bank's deposits and in turn the money available for onward lending to clients.
Thanks to the MDI license that allowed the MDI to mobilise more deposits and open more branches, by 2010, FINCA had grown its deposits base to UGX15.1 billion and lending to UGX29 billion. That year, FINCA also made a UGX200 million profit- minimal but an important signal of sustainability. Total assets that year reached UGX39.9 billion.
The Baganda people of Central Uganda say, "Akeezimbira tekaba kato", loosely translated to mean that they who build themselves are no longer young but considered old enough and indeed by 2015, FINCA had come of age and was able to build a permanent home in Kololo, Kampala district housing both the Head Office and the Acacia Branch.
By 2016, when James Onyutta joined the bank as its Managing Director, deposits had reached UGX80.7 billion and lending UGX94.6 billion. Assets, that year touched a record UGX146.3 billion. Net profit that year was UGX5.7 billion, although a year before it reached a record high of UGX7.5 billion.
Prior to joining FINCA Uganda, James was the Chief Executive Officer and Director of Musoni Kenya Limited, Africa's first institution to provide a cashless/branchless banking concept. He was in charge of supervising the institution's transformation to a paperless, cashless, and data-driven microfinance banking model, establishing it as a pioneer in financial services innovation in the Kenyan market.
But James was no stranger to FINCA. Prior to joining Musoni, he spent 13 years with FINCA's African subsidiaries in Uganda, Tanzania, and Malawi, most notably as Chief Finance Officer in Uganda and Tanzania. He was a key member of the finance team that revised FINCA International's Global Subsidiaries Policy, he led the project design and implementation team of FINCA Uganda's Orbit Core Banking system prior to an Africa Region roll out and also assisted in the transformation of FINCA Tanzania to a Microfinance Bank.
It is therefore no surprise that under James, FINCA's growth and impact story has continued. Between 2016 and 2021, FINCA's deposits have grown from UGX80.7 billion, crossing the UGX100 billion mark to reach UGX118 billion at the end of quarter One in 2022, firmly entrenching FINCA as Uganda's second largest MDI by deposits (out of 5) with a 28.9% market share of deposits.
During this period, lending also grew from UGX94.6 billion to UGX122.2 billion, again firming up FINCA's position as the second largest MDI by lending with 30% market share. At UGX122.2 billion, FINCA's lending is bigger than that of some established tier-one commercial banks.
FINCA's assets have also steadily grown from UGX146.3 billion to UGX197.7 billion- a market share of 25.7% amongst the 5 licensed MDIs.
FINCA has also maintained health profitability. For example in 2019, at the onset of the COVID-19 pandemic, FINCA registered UGX6 billion in net profit. Although the pandemic impacted its customer's ability to service their loans, FINCA still registered a decent profit of UGX2.2 billion and UGX2.4 billion in 2020 and 2021 respectively.
Thanks to this health growth, FINCA remains a strong MDI with all its key ratios well above the regulatory thresholds. For example, the core capital and total capital adequacy as at the end of 2021, stood at 23.60% and 26.44% respectively compared to the Bank of Uganda's requirement of 15% and 20% respectively.
Leveraging technology to create accessible and affordable financial services
As FINCA celebrates its 30 years of building resilient Ugandan communities through innovative and impactful financial services that enable low-income individuals and communities to invest in their futures, James Onyutta says that it has not only built the necessary financial base, knowledge, experience and networks to face the future but it is also evolving to serve its customers faster and more affordably.
"FINCA Uganda's 30 years of institutional excellence have strategically evolved into a digitally savvy Micro finance Deposit Taking Institution and incorporated technology in our everyday operations," he says, adding: "We have successfully adopted the mantra of collaboration and co-creation with other financial institutions and Fintechs for technology led innovations."
"We have been investing in technology to improve customer experience. Initiatives such as digitizing account opening through Digital Field Automation tablets. We are expanding our digital focus even further with setting up dedicated Digital lending applications, which will exclusively cater for digital on boarding and processing of loans for customers using internal and external sources of information and state of-the-art machine learning and algorithms. Our alternative delivery channels like Cente-Agency service to our clients, VISA ATM partnership with United Bank of Africa, the mobile banking services as well as internet banking, have already resulted in lower turnaround time and better customer experience. The pace of change has never been greater," he reiterates.