---
Annual Slums Soccer tournament enters penultimate stage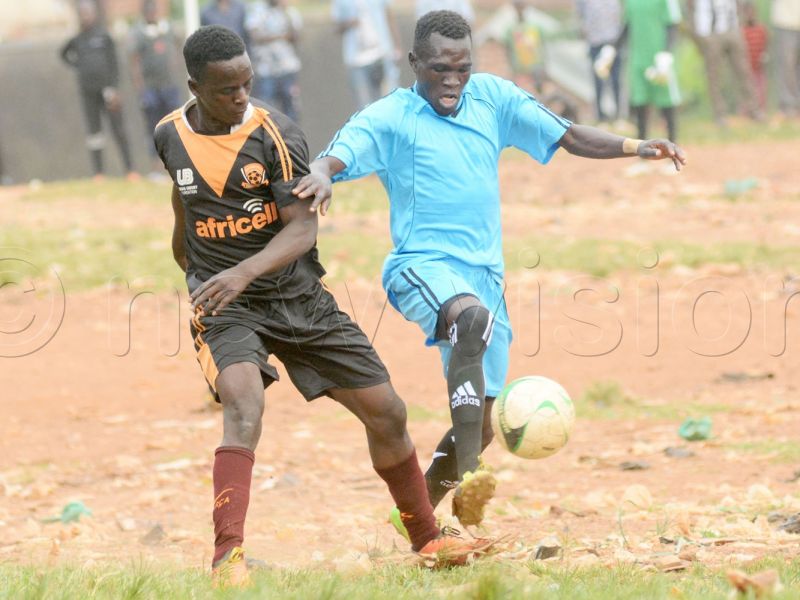 The sixth edition of the Annual Slums Soccer Tournament comes to a climax on Saturday with the final matches of the tournament at Acholi Quarters Playground in Banda.
The tournament started last year on December 1 with six women's teams, 14 Under-16 boys' outfits and 26 men's sides competing in the preliminary round. Despite challenges occasioned by COVID-19 the tournament is set to witness a grand finale never seen before.
In the semi-final matches to be played on Thursday, in the latest category of Under 16 Boys; Young Stars take on Kiganda FC before Ubuntu FC lock horns with Tiger Junior FC. Kiganda FC will once again be in the mix against Acholi Quarters I in the U-14 match which will be followed by a contest between Women of Purpose and Acholi Quarters II in the women's semi-finals.
The much-coveted men's semi-finals will crown the day with Acholi Quarters' NB exchanging pleasantries with Naguru's Kawenja FC before Mbuya Slums FC fights to knock out defending champions Tiger, also of Acholi Quarters.
Ruigi players celebrate with the trophy after receiving it from Ambassador Joel Boutroue (2nd left) after the Slum Soccer finals. Photo by Michael Nsubuga
"We have had a good turnout of 46 teams this edition. It is without surprise that Acholi Quarters, who registered 16 teams, have dominated the knockout phase across the three categories. But this would not have been possible without our partners, sponsors and well-wishers," noted Ritah Aliguma the founder of the Aliguma Foundation.
A cow and goats have been added to the menu to complement trophies, medals and sets of jerseys for the winning teams and losing finalists. A galaxy of special dignitaries from the Italian Embassy, United Nations High Commission for Refugees (UNHCR), Ministry of Kampala and Federation of Uganda Football Associations (FUFA) are expected to attend the business end of the tournament.
"This is our biggest edition, the prize structure is exciting and the teams will be fighting to win it all. Covid-19 has hampered us and some teams will lose players since some children have gone back to school. But slums are always full of talent and are sure to witness only thrilling matches." Ismail Mukoiko, the L.C III Councillor of Banda Zone B1 stated.
The UEFA Foundation through their Sports and Resilience Empowerment Project (SREP) are the primary partner with the Aliguma Foundation for this annual showpiece.