---
Local women group earn a living from emyooga funding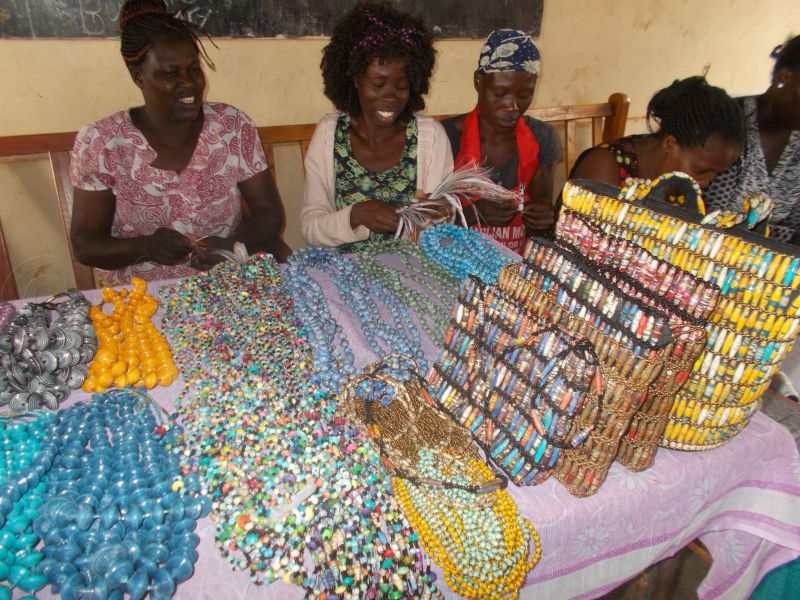 A group of women through their association Banda Women Entrepreneurs Sacco have had their incomes and standards of living improved after embracing and benefiting from the Presidential Initiative on Wealth and Job creation (Emyooga) initiative.
The Presidential Initiative on Wealth and Job creation (Emyooga) was launched in August 2019 as part of the broad government strategy targeting to transform 68% of homesteads from subsistence to market-oriented production with the overall objective of promoting job creation and improving household incomes.
According to Swabra Nalukwago the Sacco chairperson, Banda Women Entrepreneurs Sacco is comprised of 14 active women associations and the Sacco provides capital to its members at only 8 percent which has enabled them to engage in economically productive ventures that have improved their incomes and living standards.
"We started with a seed capital of sh30m from government which we used profitably and government has added us more sh20m this financial year. We hope to use this money to lift our families from poverty and create more jobs in our community," she said.
Nalukwago in her office at Banda
Nalukwago used the funding to open a nursery school in her community and open other small businesses where she employs a number of people mostly youths and women.
"With emyooga money we are able to invest with no worries because the interest charged is less compared to other money lending institutions. It does not also require collateral which has always been a challenge for women who in most cases lack property to use as security," she added.
She encouraged all women to join emyooga saccos to be able raise themselves and families out of poverty.
Apart from Nalukwago the group has other members involved in handcraft, retail business, bakery catering among others.
Joyce Atim Odida, a person with disability earns from making handcraft and her business with other group members has been supported by the funding from the Emyooga initiative. They have been able to improve their incomes and train other members of the community aiming to raise the Acholi Quarters in Banda village one out of poverty.
She says their group got sh3m from their Sacco which they have used profitably and paid back to the Sacco.
"We got sh3m at a low-interest rate which we have invested in our business. We make beads, earrings, bangles and bracelets, books among others and we have been able to take care of our children," she says.
Atim calls upon all the poor women in Uganda to join Emyooga Saccos in their areas and benefit from the programme.
She however says, they still face a challenge of lack of a ready market for their products and wants stakeholders including government to help them with identifying potential markets for their products.
"As a group we are capable of producing a lot of products but we still have a challenge of where to sell our products. If government can help us identify the market we would be producing more and employing more people," Atim added.