---
Uganda youngsters head for the Street World Cup in Qatar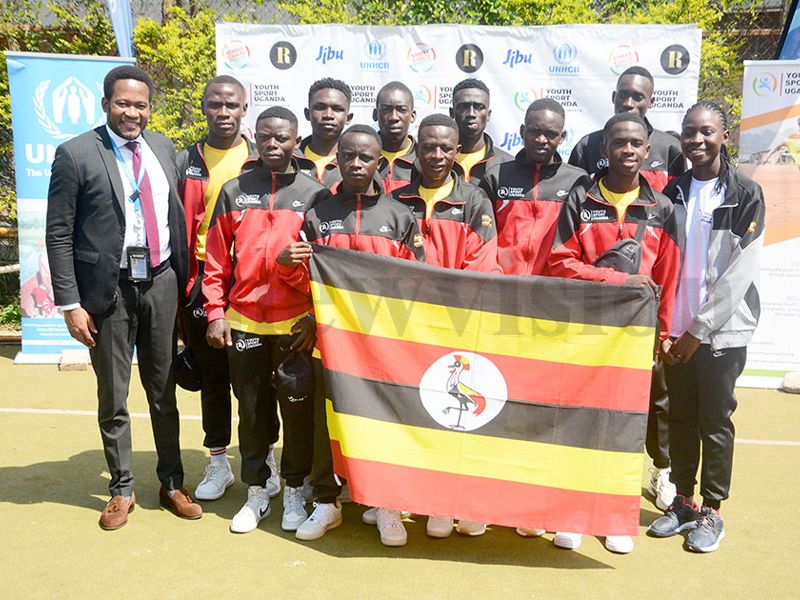 After three months of preparations, a ten-man Uganda team is headed to Qatar to compete in this year's Street World Cup, October 7-15.
The Street Child World Cup, a FIFA World Cup side event, is an initiative of Street Child United and will be delivered in partnership with the Qatar Foundation. This year's edition will be the fourth, following successes in South Africa (2010), Brazil (2014), and Russia (2018).
The event will bring together street-connected young people from across the world together to take part in a football tournament, and a festival of arts, and advocate for their rights and protection through a child-focused Congress and General Assembly.
This year's event has attracted 28 teams from 24 countries that will represent street children across the globe. Because of their work, Youth Sport Uganda will be representing Uganda at the event with a team of 10 boys ages 15–18 years from disadvantaged backgrounds, including 4 refugees and 6 IDPs from Northern Uganda, who all reside in the various slums of Kampala.
Karen Mukiibi the team leader and Executive Director of Youth Sport Uganda the boys were going to advocate for better, and access to better education because some of them are school dropouts.
"They are going to use the game to pass on a message that despite the challenges they face, they are people who can showcase their talents," Mukiibi the team leader stated.
Joash Bogere the captain of the 7-aside team from Acholi Quarters thanked the organisers and Youth Support Uganda who identified them and allowed them to showcase their talents and also offer them an opportunity to speak on behalf of their fellow youth and advocate for their rights.
"We are going to use that platform to advocate for better education, maybe several other people out there will hear our cry and do something about it. We believe we are the best and by God's grace I believe we are going to bring the trophy because we are hardworking and committed and we have the passion," Bogere stated.
The Ugandan team sponsored by UNHCR and Jibu Water was flagged off for the games by United Nations High Commission for Refugees (UNHCR) Senior Protection Officer Paul Dime at Lugogo on Wednesday.
Dime noted that inclusive education was very important for the children for them to reach a better life and access to better opportunities, and wished the team well in the event
The Samuel Tumusiime-coached team is comprised of Joseph Owori, Alfred Onenchan, Thomas Bongomin Lodio, Quesnay Kyandanda, Evalist Butinda, Shafik Byamukama, Patrice Oloya, Sharment Kisangani, Jeremy Mugisa and Joash Bogere (captain).
The SCWC 2022 will give the most vulnerable children across the globe the chance to represent their countries and tell the world, "I am somebody." YSU, a sport for development organization, works with refugee and host community youth in the disadvantaged communities of Uganda and uses sport as a vehicle for change. Team Uganda will advocate for the right to education as it has been documented that most refugees and vulnerable children in Uganda face challenges in attending mainstream education.